Software developed exclusively for Wholesale Nurseries
We're Waiting to Hear From You
Nursery Management is offered by ACS Software, specialists in agricultural applications.
Request a Free Online Software Review: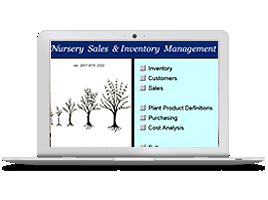 The software review is interactive. ACS Software support staff (we don't have sales staff) will connect with you so we view our computer screen together while speaking by phone.
We informally go through the software and consider your questions as we perform typical data entry operations.
If you provide info about your type of operation, i.e. Field Growing, Container, B&B, Bare Root, we will load a data set that may be similar to your type of operation.
Top