Software developed exclusively for Wholesale Nurseries
ONLINE HELP
We're here for you as much as possible and when we can't be, we provide a free support website ready 24/7 to help you whenever you need to work.
There are dozens of short how-to videos on our "training/help" website Nursery.help

ACS Nursery Management Software constantly morphs and grows to fit the changing needs of our client nurseries. As new features are added or expanded, we build short training videos or .pdf documents to assist you in using this very comprehensive data management tool.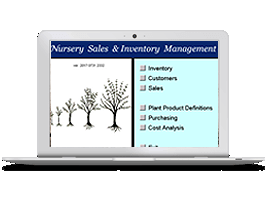 You may at any time request a new topic or a revision of one that may not have answered your questions. There is never a charge for adding information to the online training site.
Top/a>